Here at Linear Controls our CAD department is proficient with the latest AutoCAD 2016 release and have basic knowledge of MicroStation.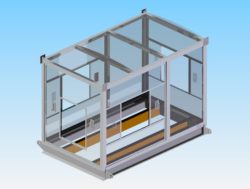 We can also reproduce, manipulate, create, print, plot and laminate any graphic to fit your needs.
Panel Design
Fire Evacuation Plans
Identification Maps
New – Solid Edge V.20, a hybrid 3D software program for CAD.